New Features
1.When the device is connected to mobile hotspot, 4stream APP can control normally.
2.Support USB DAC mode in 4stream APP.
3.New version of APP, interface optimization, multi-room management optimization.
(You can refer to Beta firmware test for the new 4stream App interface optimization.)
4. New HTTP API
5.The preset button of the remote control and ADC- KEY can preset different EQ settings on ACPWorkbench.
-When save your audio effect, write the number 1-6(ADC-KEY is 1-4) you want that correspond to your remote control/ADC-KEY preset: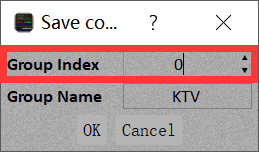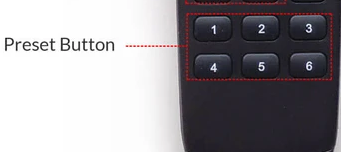 6.Web management page, support setting static IP. The password is "admin"
Bug Fixed:
1.Fixed after reset Up2stream Amp V4 then connected to ethernet, playback no sound.
(Up2streamAmp v4)
2.Fixed after two devices group a multi-room then power off and then power on, no recovery of the previous combination.
3.Fixed after switch to standby mode by remote, the ADC-key board's standby key can't wake up the device.
4.Fixed After auto shutdown on 4stream APP, can not be turned on.
Improvements
1.Alarm clock function optimization, support setting play time length.
2.Enter WlFl pairing mode when the device is not connected to the network.
-Unpaired WlFl, automatically enter WIFl pairing mode after power on.
-WIFI Paired, not successfully connected after power on, will automatically enter the WlFI pairingmode after 30 seconds
-WIFl Paired, connected successfully after power on, if the connection is disconnected, will notenter the WIFl pairing mode.
3.The WIFl pairing button feature will only trigger pair WIFl again in WlFl mode.
4.Turn off BLE network pairing after Ethernet connection.
Due to the system need time to release the OTA for update, so some models haven't been pushed yet. Even you updated with the beta firmware will get the update notification, don't worry. We estimated to release all in this week.
And if you want to update manual, you can check here.
Feel free to share your comments with the new app and firmware below