Question: Is YouTube Music (paid service) supported by the 4Stream App?
On the Arylic website I see the YouTube logo. But in the 4Stream App I haven't found a way to add the YouTube Music service to the 4Stream 'Browse' panel. (See the picture below)
So I would like to know if YouTube Music is a supported music service within the 4Stream App like Spotify, Tidal or Deezer.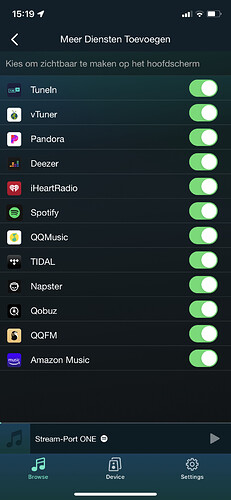 Background:
Since the firmware upgrade of the Up2Stream Mini v3 to version 4.6.328252.28, I have an issue with volume control of grouped speakers. I have extensively described this in my thread: 'Errors in volume control on Up2Stream Mini v3 ?'