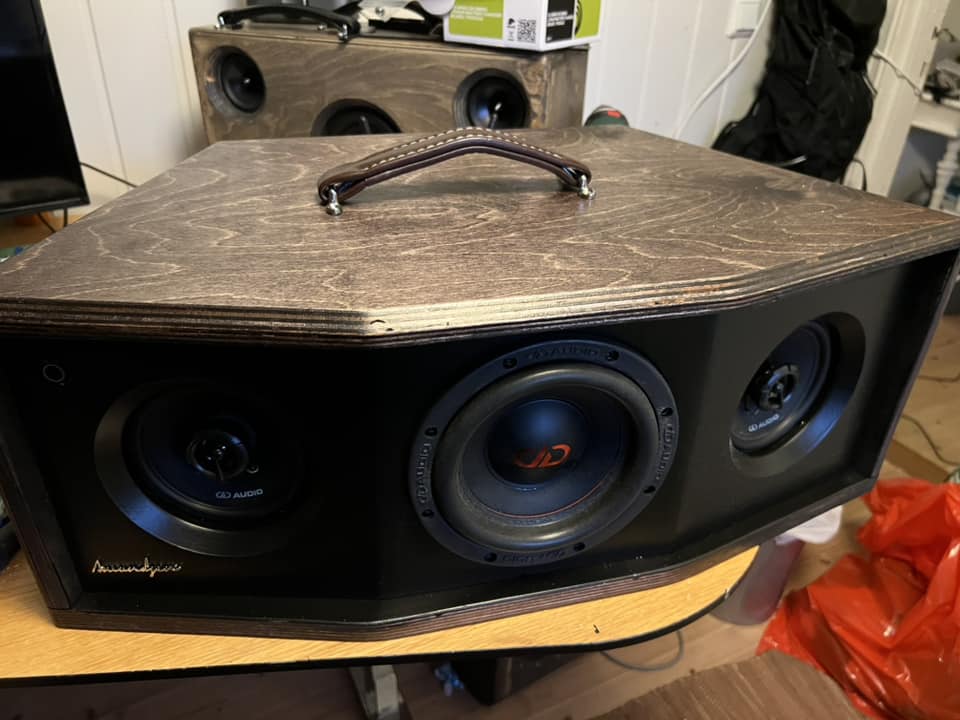 My first project using the great plate amp
Love the plate amp - makes it easy to get a clean and professional setup.
My first project sounds great, but the passive radiators I used hev problem to handle high volume.
Decided to start a new build (v2) where I replace the subfoofer and radiators with the 7" Dayton Audio Epique + 2 x Epique passive radiators (hope this is a ok combination)
I`ll keep the DD audio 5.25" speakers to handle mid/high frequencies.
And the great plate amp…
Have started working on the updated design - I`ll share images later