First of all, very appreciate our customers always positively give us helpful feedback to improve our products.
Recently, we are ready to release an enormous change of App and firmware update which may improve the usage experience a lot. Especially the multiroom control and network connection.
Before that, we want to invite our forum members to test the beta firmware and 4stream APP to help us make the new upgrade more better.
Very appreciate for your help and feel free to comments below to let us know your idea or any issues you meet! OK, Let's go!
-iOS APP
-Android App
-Update Tool (Windows ONLY)
-Beta Firmware
How to Install the new Beta test?
Install the correspond APP for your iPhone or Android phone.
Down load the Update Tool
Operate the Update Tool then Input your device IP then Click Connect
You can find your device IP by Settings>Speaker info>Device IP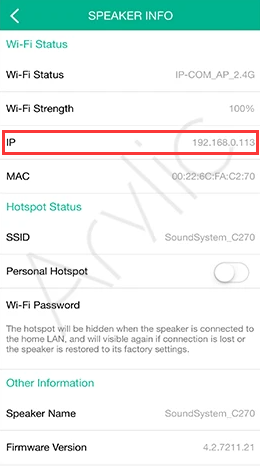 Browse the Update file and click update
Now you are done, try the new functions below!
New 4stream App
New Features:
Supports connection to mobile hotspot for use (So in outdoor, you can stream oneline music and surf the internet on your phone at the same time)
New UI design
New audio source switcher
New multiroom control
Firmware
New Features:
Turn off WIFI after connecting Ethernet
Add HTTP API to support pushing M3U playlist
Improvements:
Improve USB stick playback compatibility
Improved network status recognition
Update SPOTIFY SDK
Optimized device discovery
Big Fixed
Fix the problem that DEEZER FLOW cannot be played when added to the preset.
Fix the system error that may be caused by simultaneously adjust volume on APP and button
Fix the problem of no Internet under Ethernet connection.
iPhone UI for reference