Hey Folks,
When we went into quarantine lock-down I needed something to keep me from going crazy. So I started my Arylic build that I had been putting off. Before I go any further I have to say that my build is not nearly as nice as Martijn's build. If you are thinking about doing this you should really check out that posting. Thus far I have cobbled together the following:
Two 360w 15 amp power supplies
One Arylic receiver
One Arlyic V2 amplifier
Four Arlyic V3
All of the components, accept the receiver were mounted in a homemade case and added to the small rack I had mounted in our tech closet.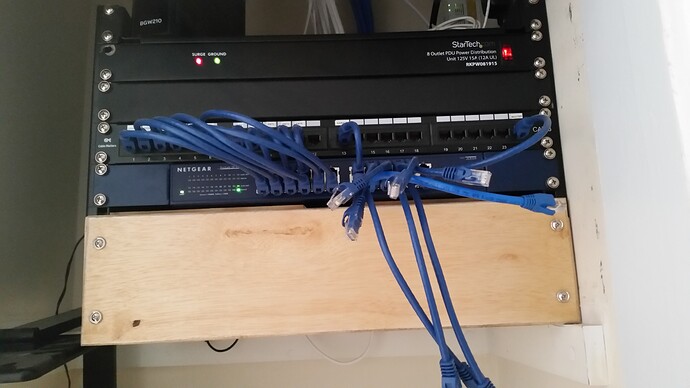 I ran cable to all the speakers from this central point throughout the house. I know a lot of folks may have chosen to distribute the amps in order to avoid running wires but this was the plan that worked best for my needs. It gets really hot where I live and I couldn't put those poor little PCBs up in the attic with our ceiling mounted speakers. Worse yet, I've got some speakers set outside.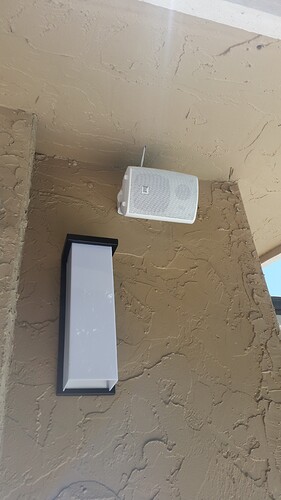 I also wanted to be able to access everything easily in case service was needed or to make other additions and changes. One thing I think came out well is that everything mounts to a drop down board. I added a gas shock and can just pull it down anytime I need to.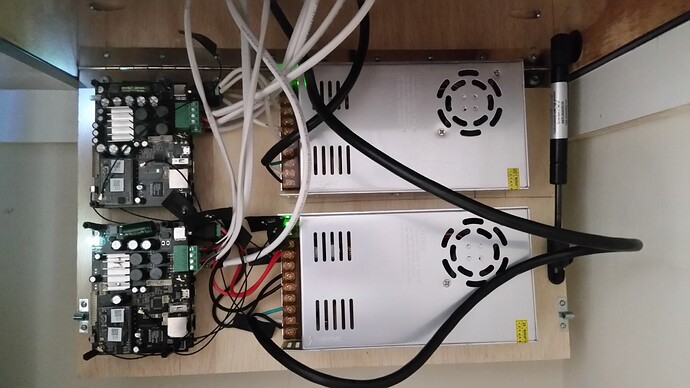 After seeing other photos on the forum I definitely need to do some cable management. I still have room for one more amp given my power supplies. The problem is figuring out which room is going to get the speakers. Oh I'm sure we'll figure it out.
The hardware is great and really has made this project easy. If I have any complaints at all, they are with the app. I think this is where Arlyic could make some changes and really up its game. I am on an older Android phone and have had some issues. My wife is an Iphone user and I think she has had a better experience. I have years of development in my Pandora account and was really glad to see that I could access that via the app after the last update. I can't use all my functions but it is a start.