Hi,
Just wanted to share my build of 4 Up2 Stream Amps stacked using spacers and the plastic it was delivered in

There are 2 versions of the amp v2 and v3 i think so i had to get inventive and thought the recycling of the plastic case was a good option.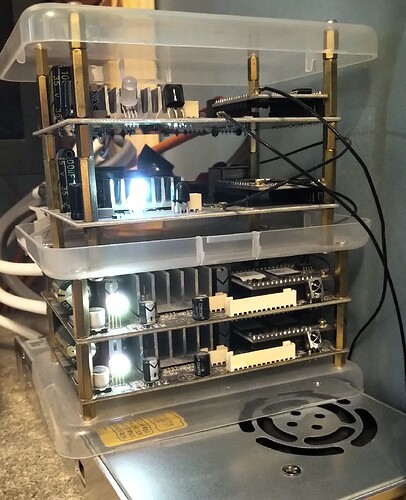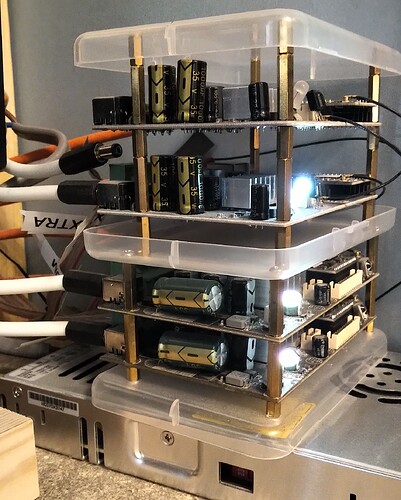 They are all powered by a Meanwell CV (LED) driver which can deliver ~15A@24V (360W) of power. Ive never tested it out turned up to 12, but the cooling system for the meanwell never activates during normal use so its massively over specified i think.
Each Up 2 Stream Amp drives a pair of 6.5" ceiling speakers. These are in fire regulation compliant RCF enclosures (im in UK and fire regs are very strict), but i swapped the actual drivers for better ones. In my bedroom i have a feed from the U2S that i intend to build a sub woofer for, just for a fuller sound.
In my house you can walk from room to room and have the same radio station playing, or send messages using voice recorder to my kids - love that! Kids can stream whatever they want through their ceilings and i can relax to some slipknot in the bath.
We live in a world where anything is possible, i even managed to build a home audio system like sonos, for a fraction of the price using Arylic.
B