Hi, I wanted to share a project I did.
I have an apartment with 9 speakers RK525. I have connected most of them to V4 and some to mono amps. Mono powers bathroom speaker. I have hanged boards next to my ventilation unit so I can access them if anything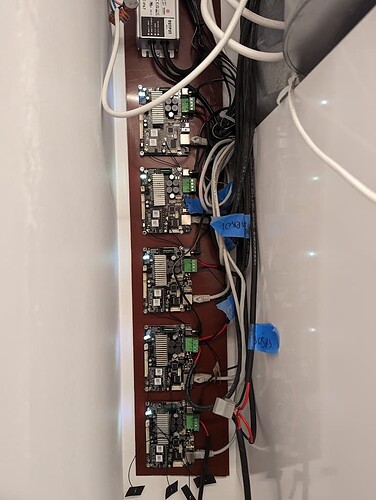 As well I have connected my smart tv to the A50+ since it has optical cable input. Everything works great, just perhaps it could have a mkv codecs for audio.