Hi,
I built a active speaker and want to use the Up2Stream pro v3 for bluetooth mainly.
The speaker itself works great. But as soon as i try to use the Up2Stream i get a weird noise.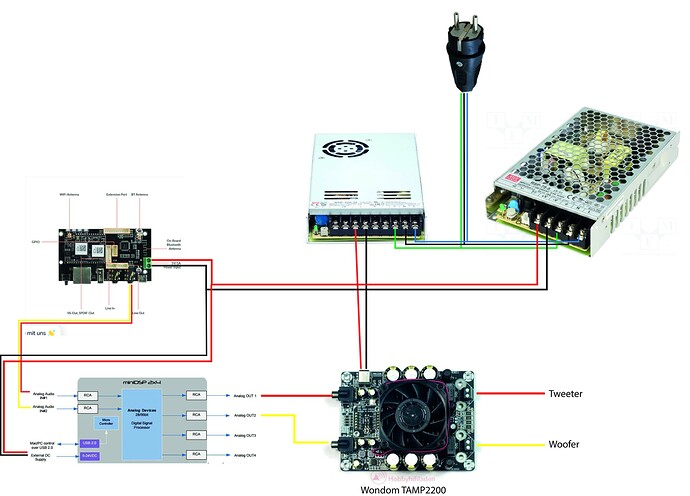 My wiring is as shown. If I dont use the Up2Stream and go from a phone directly into the miniDSP everything works just fine.
I tried a lot of things but didnt get any helpful information.