Using TuneIn from within the 4Stream App, I have some issues with streaming radio stations.
What happens:
When starting a radio station, the stream won't start. It either takes for ever to get the stream started, or I get a pop-up message saying: "Prompt - Now can't play, please choose others" (see picture below).

When the radio station does start streaming, within 2 minutes it pauses for 2 to 5 seconds (silence) and then continues.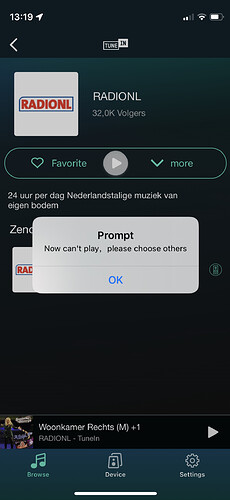 Question
Anyone having the same issue?