Hello everyone, is Joy again! Our S50 Pro+ has been sold out very quickly since its launch on all online stores. Thank you very much for your support, if you are still on the fence, let's listen to other people's experience firstly.
Today's sharing is offered by David from UK
Let's check how David utilized Arylic in his home stereo system!
What's in David mind
" I have a full blown Naim system with a high end streamer but wanted another preferably small decent quality streamer for my Snug for late night listening through headphones…this is it!
I'm very impressed!


Mine connected first time and easily with Ethernet. Works perfectly with Qobuz. Via my network, it also sees and can access my music stored on SSD connected to my Naim in a different room. Using 'line in' also connects my CD player, the benefit of this being that it helped with the connections but also gives remote volume control when playing CDs as my headphone amp isn't within reach. It plays high res on Qobuz with no problem but says it's at CD quality not high res. I don't know if that's correct given that the stream is high res but regardless, it sounds perfectly fine, in fact it sounds great. So far it has stayed cool in use.
There are some 'wrinkles' but that's hardly surprising. Powering off into standby (red light on) loses the internet connection so when you power back on, it takes maybe 15 seconds before it's all live again. It's also only possible to properly control it via the 4STREAM app…which is OK…but power off also loses Qobuz so switching back on requires Qobuz to be physically logged back in again, it doesn't happen automatically. The login settings are saved, you don't have to enter those again, but you do have to navigate to Qobuz and tell the S50 to login. On my other streamers this all happens automatically. It's also a shame that the S50 can't be powered on/off from the app, in reality it has to be from the remote, which isn't a massive problem but would be so much better and convenient from the app.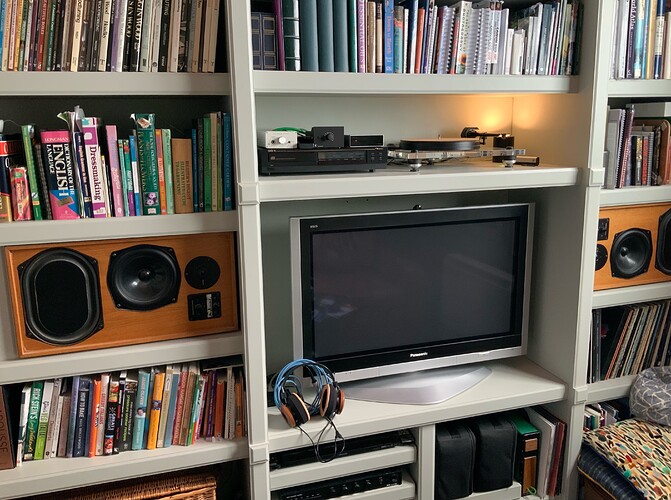 However please don't worry about any of those 'cons' because they are all minor and tweaks that I'm sure will get addressed in time. I'm delighted with this streamer…it's easy to set up, gives very good sound quality (listening through top end Grado GS1000 headphones) and provides much more functionality than I need. All this in a small well made little box at a very good price. I'm a hifi/music enthusiast and I'm very happy with this. There are loads of streamers out there but it's a matter of what you need. I did look at buying another Naim, and considered the well reviewed Cambridge Audio streamer and was a bit nervous buying the S50 because I was worried that it wouldn't do what it said it would do. But it does! And that, especially considering the sensible price, is excellent! Well done Arylic!"
Thanks for David offering the detailed experience and he also offer us some useful suggestions. Really appreciate.
As a present for Arylic to communicated with over thousands customers, I am very appreciate that I always get some useful feedback and nice sharing of your system. I share them to our brand group every time, and this always inspires us to stay up late to develop more interesting features and great products to you lol…

So don't shy to share your system and projects here guys!
Do you like the setup that sharing from David? And maybe you have different ideas?
Leave the comments below and discuss your ideas!
See you in next sharing!