Hello everyone from Barcelona, ​​the first thing I apologize for is my English, it is a translation from my google friend.
I present my first project, a soundbar with Up2stream Amp 2.1.
It was a commission with various requirements and limitations.
It had to be integrated into a piece of furniture
Maximum height 12 cm
Maximum depth 35 cm
Integrated subwoofer
Delivery period 15 days. 7 after receiving the components.
I was not familiar with the Arylic system and was curious to try it. They are not my first speakers, and I thought it might be the right project to play with.
Due to space limitations and after several comparisons I decided on the following speakers:
4 Dayton Audio PC83-4 Full-range Woofer
2 Peerless by Tymphany DX20BF00-04 Dome Tweeter
1 Peerless by Tymphany SLS-P830945 Subwoofer
Some images of the process: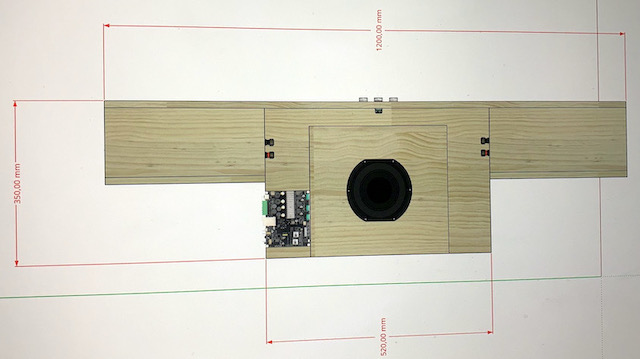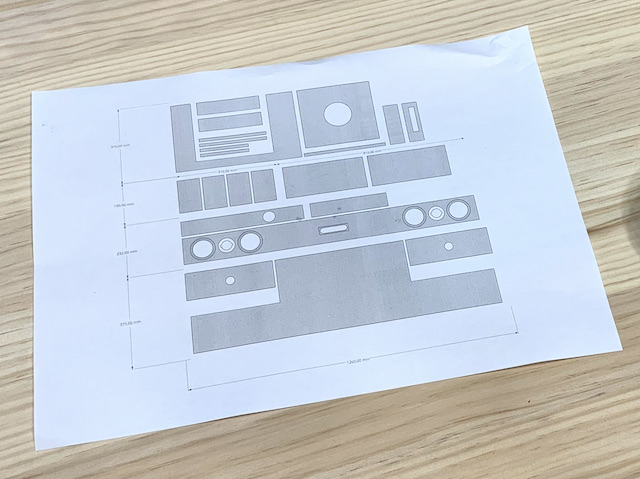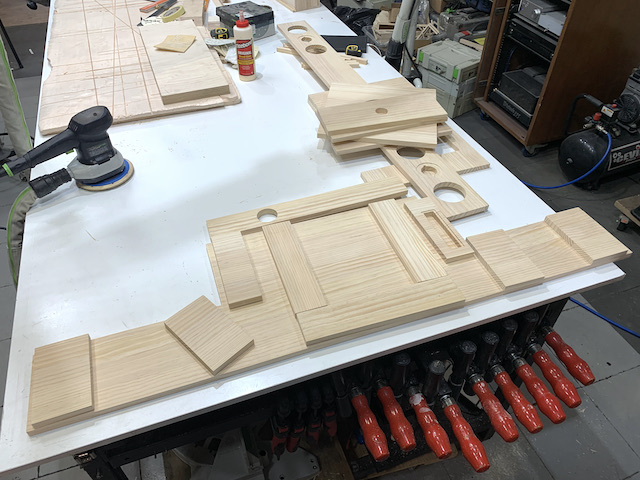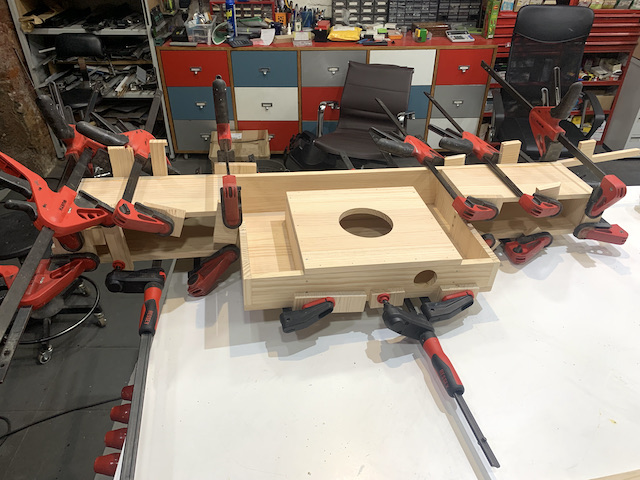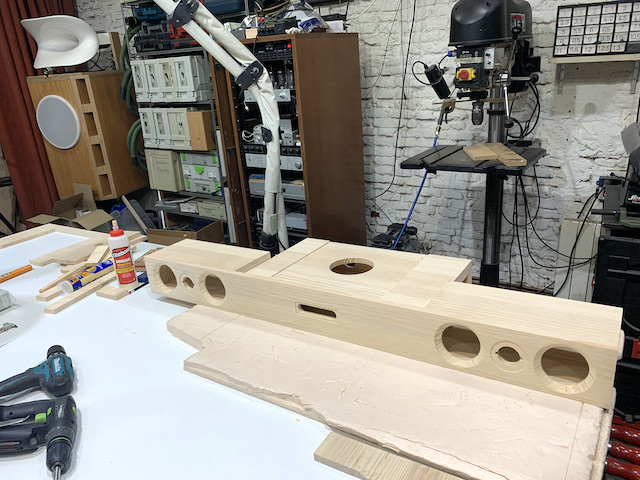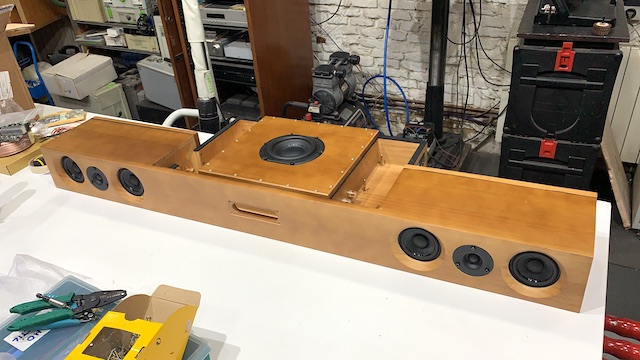 As I did not have space to place the board in front of the soundbar, I decided to remove the knobs, the remote sensor and extend the LEDs to my control board. A mistake, I work with electronics and I have no problems with the soldering iron, but a very very very difficult task. I do not recommend it.
Up2stream Amp 2.1 is very well manufactured and its welds are of quality.
In my case, the screen printing of the plate did not coincide with the position of the LEDs that the datasheet puts on. This was the easiest, some tests, a 1K resistor and that's it.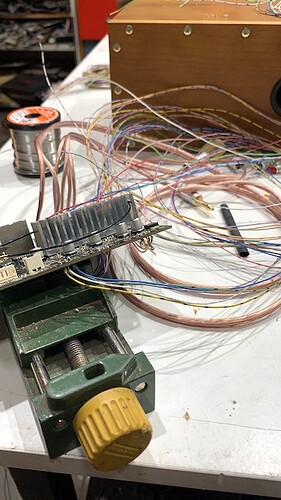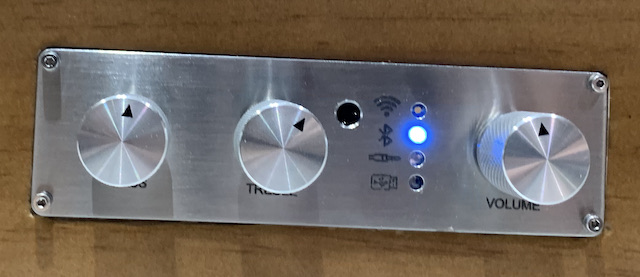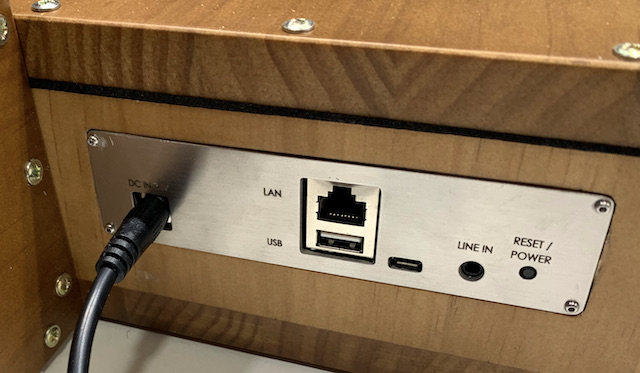 I am not familiar with the ACPWorkbench program and wanted to make adjustments with it, but due to lack of time and seeing the good sound results after several tests and the possibility of final custom adjustments using the knobs, I decided on a first order filter .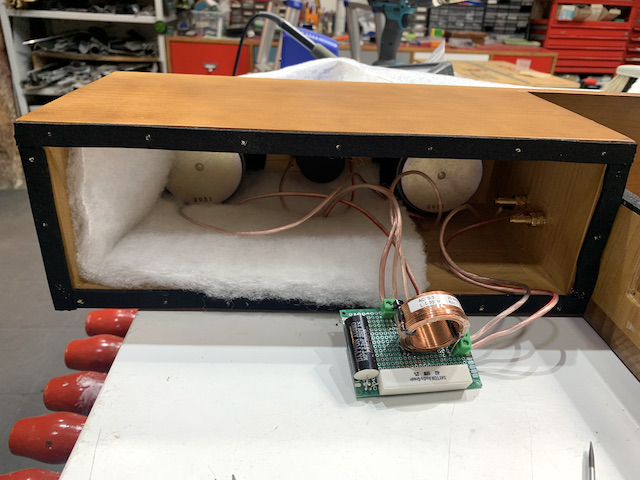 Here the final result: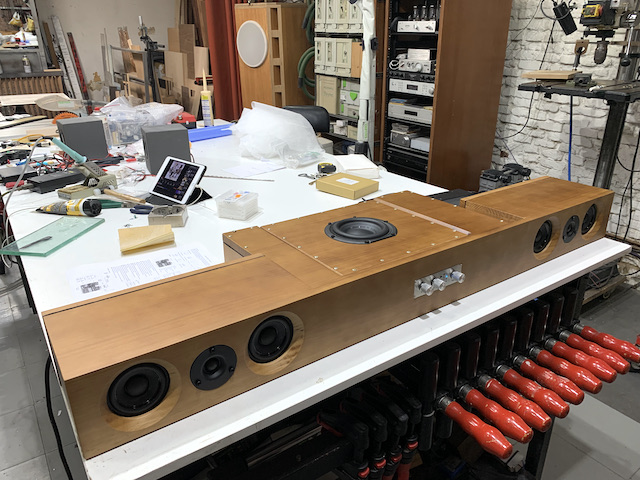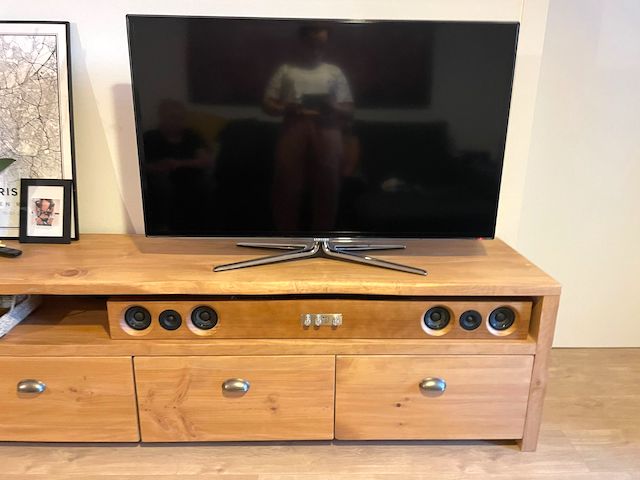 Conclusion:
The truth is that I have been surprised by the quality of the product and the quality of the sound for a small amplifier. I have tried other more expensive ones and the result has not been the same.
The sound is very clear, warm, good stereo separation and a very good bass response.
I liked it, I have two projects on the way and I will carry them out with Arylic for sure.
Although this time I will try to learn with the ACPWorkbench program …
Note to the guys at Arylic: Never downgrade the quality.
I hope you liked it.
Regards