I am looking for a properly shielded USB cable to get power to the Up2Stream Mini v3. So USB standard plug, to USB-micro.
Many suppliers claim they deliver shielded USB-cables, but when you open them up, they are not.
Sometimes the shield is not there at all: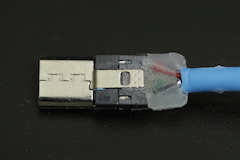 Sometimes the cable itself is shielded, but the connectors are not:

Sometimes the connector has a shielded shell, but is crimped on a plastic molding instead of being crimped on the cable shield: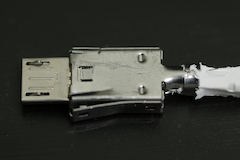 My question
Who can help me find a properly shielded USB-to-USB-micro cable, of at least 65cm?