I have three v4 boards, which I'm building a multiroom amplifier, centrally controlled by a pair of raspberry picos, all inside an old DVD player case.
Here's a couple of progress pictures;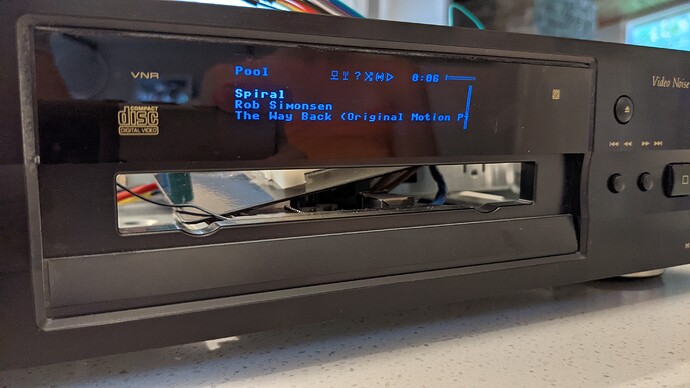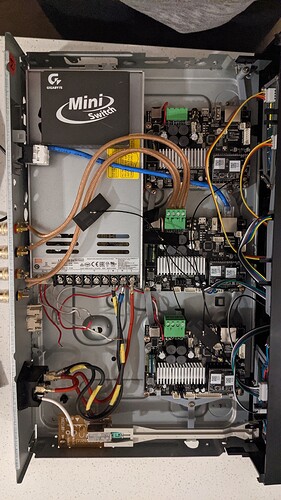 However, I've hit a problem, which is likely of my own doing.
I soldered a +ve and -ve connection to the exposed solder pads on the top side of the board next to the power socket and speaker connector. I struggled to have the solder meld to the pad to connect the wire. I fear I used too much heat and damaged nearby components on 2 of the 3 boards (as 1 still works 100% fine)
The two that don't "behave" see the following symptoms;
When powered by 12-24 volt plug or solder pads, the LED will blink for a second or two before permanently off
However, when powered by the serial connection power up
LED blinks correctly
Connect to wifi
Allows changes to selected source with the button or Andriod App
No audio from the speakers (I would expect this without enough power)
The component closest to the solder pad was the SK1010 "Rectifier", looking at the data sheet (https://www.mouser.ca/datasheet/2/258/SK102_SK1010_HSMC_-2492222.pdf) I see max
High temp soldering 260oC for 10sec, and there's a good chance I exceeded that trying to meld solder with the ground pad (I assume the heat was dissipating throughout the heat sink!!!)
Does this sound like my issue?
Anyone any thoughts? Any test I could try to prove this is the problem?