Hi All
I recently acquired the HD-DAC and it is a clear update from the mini- Arylic streamer that have used so far:
A. Even when I listen from Spotify Connect with the "not hi-res" music it is clearly an update to the sound of the mini-stream, that I actually already liked. If it is the DAC-chip, the layout or something else i unknown. (used a stand 5V-supply for both)
B. Also tried it with Apple Hi-Res music and that is VERY nice and sounds extremely good. Well done, Arylic.
However, I want to build it into a suitable cabinet, but I am having a hard time with the Arylic support giving me the "back-side" dimension of the board. Does anyone have them ?.
This is what I am looking for (very basic)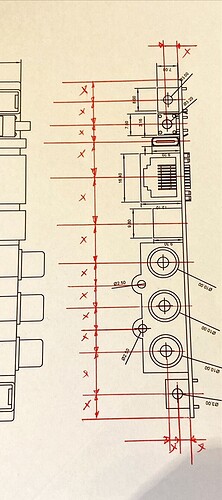 Cheers
Thomas