Hello all !
I recently bought Up2Stream amp v4 and I was thinking about making something special.
I restored a very old Radio ( Philips Gemma ) And I had to make a screen to show informations , I was helped by the forum and used the UART documentation .
Basically it's working but the serial communication is slow, it's not really helping me improving my code, maybe I'm missing something…
Also the serial writing is not always working, sometimes I have response, sometimes nothing happened.
For hardware, I'm using an LCD 4x20 with ESP32 ( Node MCU ) with Arduino Bootloader .
I was thinking that maybe I have to update my firmware to the latest version, maybe there's some improvements on Serial communication ?
Here's some pics and a video of my first project.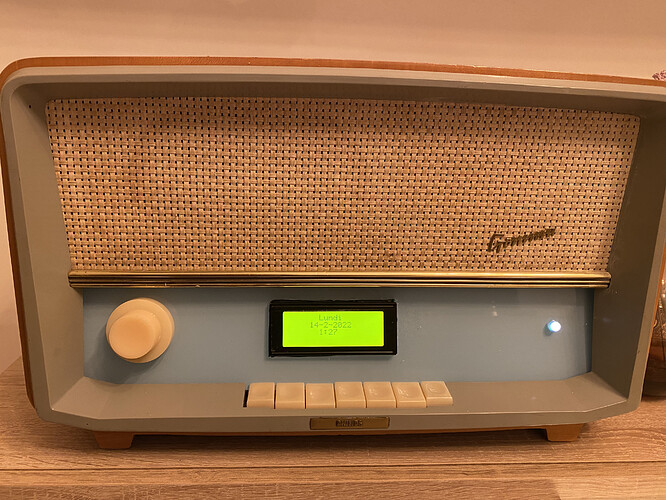 Any help and suggestion would me much appreciated !
PS : Sorry for the mess ! Here in my country it is very hard to find electronic parts and shipping takes too much time, so I had to find some alternatives