A wireless stereo speaker I build using Up2Stream AMP board.
The case is made of PVC boards I have for modeling, the speakers salvage from my old desktop speaker. I only use a 12V/2A power supply but the volume is already high enough to use in my room.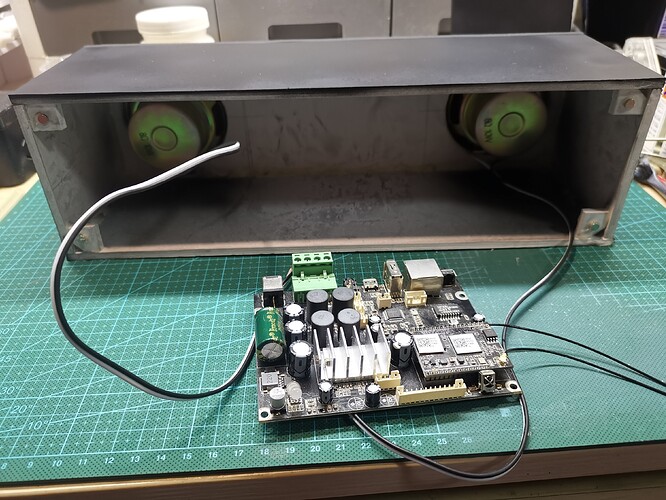 Inside is quite empty, maybe I should divide the speakers in separate "room" for better sound, also drilled a hole for power supply cord at the back.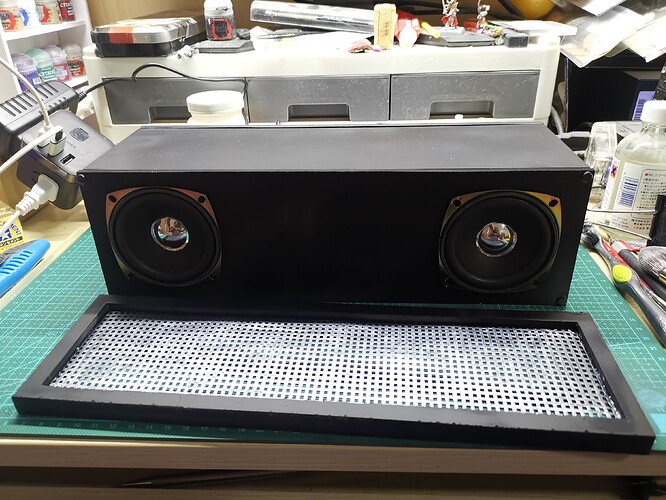 Spay paint it black and made a magnetic cover.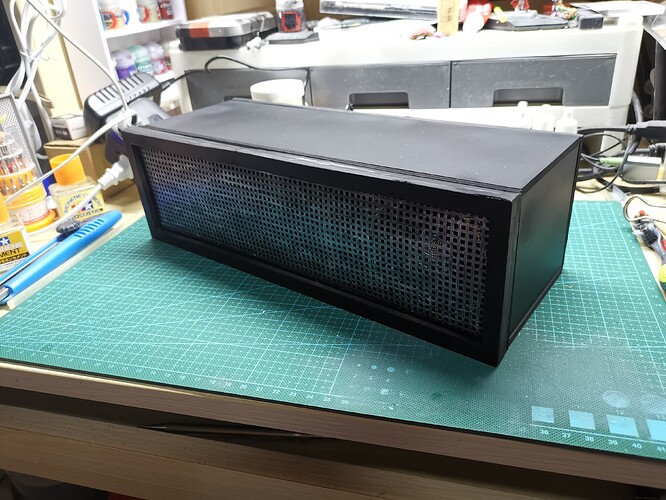 I connect it to my PC as desktop speaker when I watch videos and play games, listen to spotify when I am working on my models.
So far, it serve me very well, the sound is good.


Now I am thinking to add a rotary knob for volume control, it will be more convenient then going back to the app just to change volume.