Goodmorning community,
I'm here for asking if someone knows how to fix an issue with Amazon Music Prime and the streamer S10.
I'm an happy S10 owner since one year ago. I've always used Amazon Music without problems via 4stream.
In the last period it's not possible to play an album. When i choose an album, it tries to load the first song but the buffering seems to crash after some seconds.
Differently, if I choose a station inside Amazaon Music, the streamer plays correctly.
Initially I had been disappointed for this, after the first days I get used to switch in bluetooth mode and I use the Amazon Music app an the phone for streaming via bluetooth to the S10, but it's not the better solution.
My S10 is cable connected to the network, I made a DHCP reservation so I know the address.
I tried 4stream via Android and also via iOS with same results. I tried to reinstall 4stream. I tried a factory reset using the app, I tried a fatory reset using the web page and I tried a factory reset using the button located on the rear panel of the S10. I also tried to use the app AudioCast, and the problem with Amazon Music appear identical.
When I perform a fatory reset, it seems the S10 doesn't reset really so deeply, because I'm not able to reset the device name and the wi fi configuration.
Web radio services (TuneIn, Internetradio) works perfectly.
I would like to try to reinstall the previous firmware, but I'm not able to find it. Here the firmaware im'using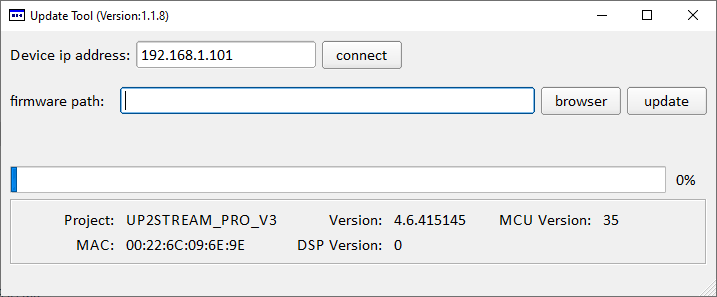 Thank you in advance,
bye Matteo