Hi all!
Just wanted to share my experience with REW and ACP workbench! Before I get started I want to inform everyone that I am not a audio guru and have learned most of what I know from YouTube… so if you have any suggestions or comments I'd be glad to hear them!
If you don't know about ACP Workbench… it is 20 bucks and does all sorts of EQ and other neat sound processing things for UP2Stream boards. I just bought it and wanted to share my experience using the Up2Stream mini and the free software Room EQ Wizard (REW), to do some eq on the speakers in my room.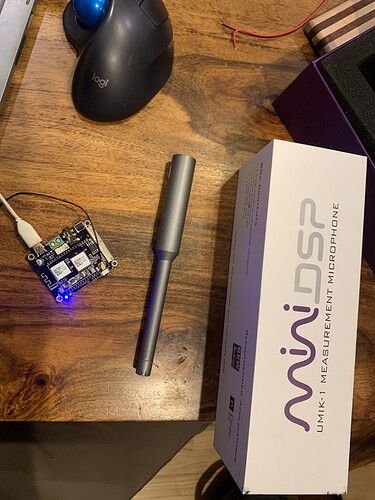 I begun this by using the UMIK-1 calibrated microphone and ran a couple frequency sweeps from my speakers. If you don't know how to do this check out this link: Correct your speakers with REW, UMIK-1 and Equalizer APO (Room Correction Tutorial) - YouTube
Then I used REW's Auto EQ settings to generate some filters for my speakers. Now this is where things get a bit interesting. The ACPWorkbench only has the ability to do 10 filters and REW spits out 20 filter suggestions. Since I wanted an accurate calibration I didn't want to have to use only 10 filters and wanted to use the full 20 output by REW. Fortunately there is a way around this, to do it you have to break it up into two different filter sections, one in the main eq and the other in the Left/ right/ mono areas. (check out pictures below)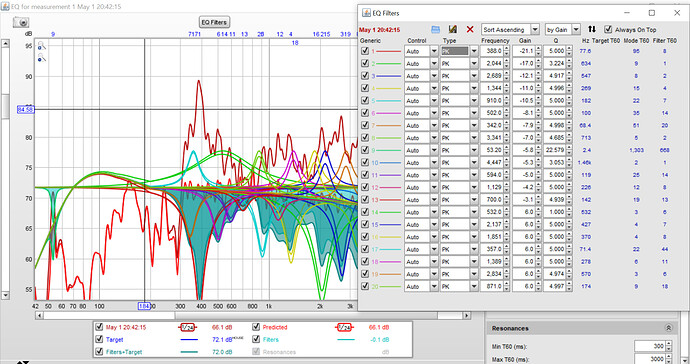 Since ACPWorkbench doesn't have the ability to load in a text file (which they should totally add…) the next step is to enter the filters 10 frequency values from REW into the main EQ in ACPWorkbench and then the next 10 into the Left/Right/Mono EQ area, once that's done you're all set!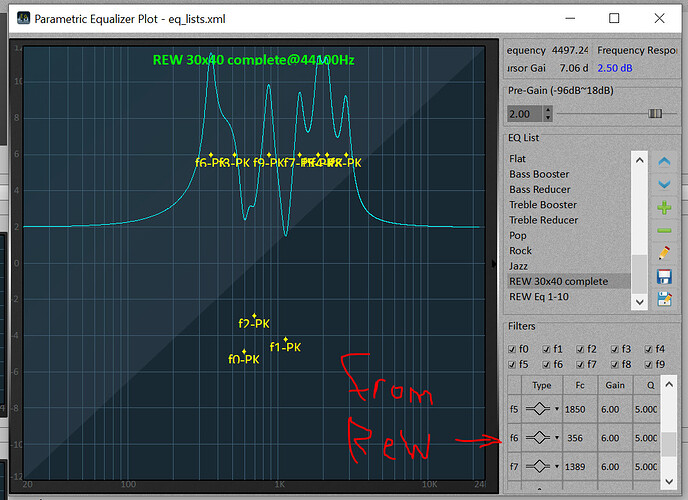 Just don't forget to write it to your board! For only 20 bucks the ACPWorkbench is a great way to improve the quality of your speakers giving you DSP that would cost $50+ to buy it on your own (plus you can use it on multiple boards). Hope that was helpful.
Before I end this I want to give a couple suggestions for features that would be useful for ACPWorkbench. The first is adding 20 filters to your main EQ, since it would be useful to reserve the L+R channels for other eqing. In addition to that allowing text file uploads would also be helpful. Also having a way to write a couple different eq settings to the app would be nice. Finally, for my purpose I am looking to dynamically adjust the EQ based on the system volume. I have a couple speakers that are bass limited and want to boost the bass at low volume and then reduce it at high volume ( if I try to turn the bass up at high volumes my speakers sound like crap - Don't ask). If there was a way to turn that bass down at high volumes that would be awesome. Overall though I was super impressed, and look forward to seeing what other awesome features they come out with!