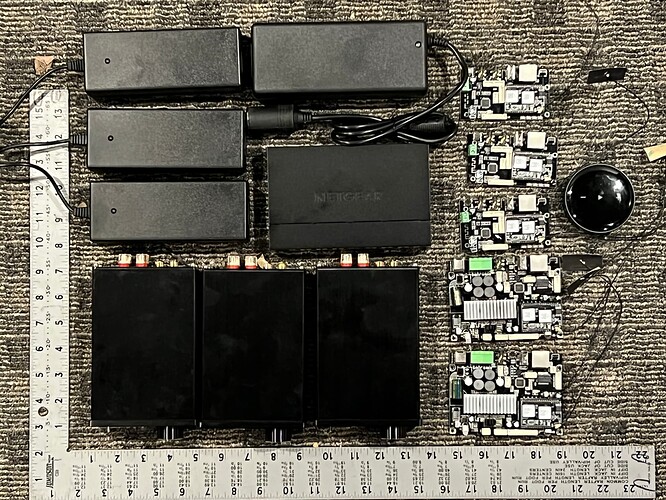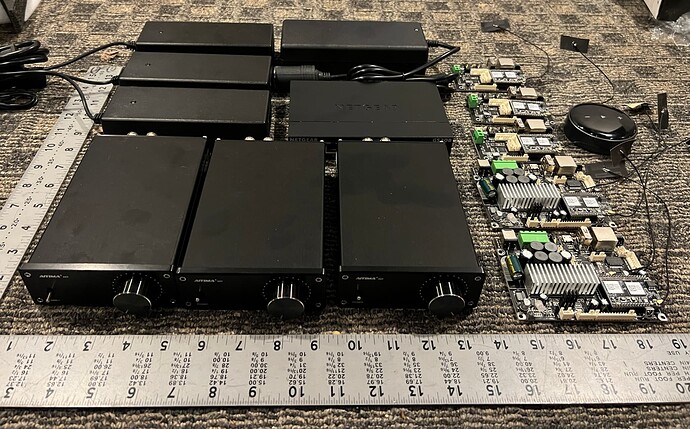 We have:
two Up2Stream Amp V4's
three Up2Stream Pro V3's
three Aiyima 300W amplifiers
8 port switch
Wiim Mini Airplay2 receiver.
Speakers:
-3 pairs of RSL C34e MkII's (great bang for buck with reasonable imaging for ceiling speakers) on the Aiima amps
Two single Polk MC60's (bathroom duty) mono
Two Micca M-8C's (hallways) wierd in parallel, mono
The Airplay 2 receiver is purely so I can (attempt) to group my old Sonos Play's with an Airplay 2 enabled speaker and still have the ssame thing play everywhere.
I will post updates if anybody is interested.