I really enjoy using my A50+ amp with my ceiling speakers and S10 streamer with my integrated tube amp. Looking forward to doing a mod on an old soundbar to embed an Upstream A4 amp board inside it and expand my whole house environment. I might also do the same an older in ceiling high end enclosed Triad ceiling speaker I've got kicking around that would be a fun project.
Anyway I have a question - Is the 4 stream app made by Arylic? Is there a feedback or wish list area to request how to get any other online sources added? I would really love to get Live Phish + and Nugs.net as available sources. Right now still using an old android hooked up via phono to RCA input, or occasionally bluetooth. In fact that was my former "streaming solution" for various listening zones before Arylic. Anyway it would be awesome to have those sources stream right from the Arylic box and get the best quality and not rely on the connected phone when in use. I'd even pay a small fee for those as a "premium" option or something.
Is this even something 4stream can do? Am I barking up the right tree or do I need to be begging the nugs.net people to get their apps available on 4stream?
Adding photos of the A50+ I have setup in a master bath / closet remodel I'm doing, and also of the sound bar I'm planning to modify. Just have to find another to use for the interim before I start tearing into this. Want to see if I can use an amp board or a pre-amp board depending on if i can output right to the speakers or need to go through the line in and leverage the built in amp it has already.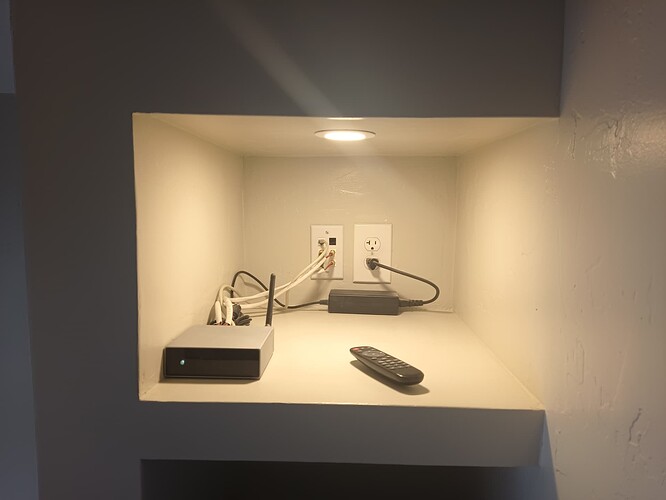 Uploading: 2.jpg…